Fitch Ratings Affirmed GTLK's Credit Ratings at BB+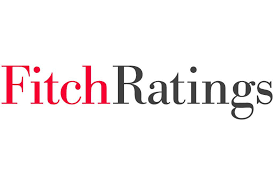 On 20 November 2020, Fitch Ratings affirmed GTLK's long-term issuer default ratings (IDRs) in foreign and local currencies at 'BB+' with a 'stable' outlook. The Company's senior unsecured debt rating was also affirmed at 'BB+', the short-term IDR – at 'B'.
Fitch Ratings stated in its press release that it views positively, among other factors, GTLK's policy role in the implementation of state programmes to support the transportation sector and deep integration of the management and the government. Furthermore, the Company benefits from its leading positions in the Russian leasing market.
The current view of Fitch Ratings on GTLK is based on adequate funding profile, good capital market access and reasonable liquidity position, which will help the Company to offset the pandemic impact on its standalone profile in the mid- and long-term perspective.
Full information on GTLK's credit ratings can be found at
https://www.gtlk.ru/en/investors/ratings/